Is your water heater becoming less and less reliable? These plumbing appliances are used on a regular basis and receive a lot of wear and tear making it possible for a breakdown to occur when you least expect it. If this happens, you can turn to Oxnard Plumbing and Rooter Pros for fast, professional, emergency services in Oxnard, CA. Our industry-certified technicians are waiting to take your call and assist you with any sort of gas or electric water heater tank repair or replacement service you need. Available around the clock, we always take your calls for help seriously.
Top-Quality Repair and Installations of All Gas and Electric Water Heater Brands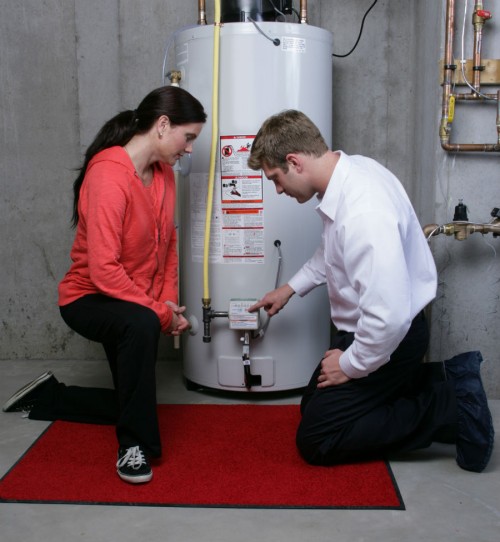 Our certified technicians are trained to make repairs and install all different types of water heater brands. Whether you want to upgrade to a tankless water heater or you want to make repairs to an older model, gas water heater, we have the tools and expertise to make it happen. For fast, friendly, and efficient water heater repair and replacement in Oxnard, give us a call today. Oxnard Plumbing and Rooter Pros' technicians are available 24/7 and you can even schedule an appointment online at your convenience.
All of the repairs made by our contractors are industry-rated and approved. We ensure that only the best of the best work on your water heater because we require all our technicians to undergo precise, annual training and participate in more than 100 hours of continuing education throughout the year. This ensures our customers that the technicians working on their water heater is up-to-date on current industry standards and provides the best service possible.
Qualified Water Heater Service in Oxnard with Up-Front Pricing
Not only are Oxnard Plumbing and Rooter Pros' technicians expertly trained, but they also know how to provide an accurate quote. Thanks to our contractors' wealth of experience they can accurately determine how much a job will cost. Accurate quotes are a component of our popular up-front pricing policy and apply to even small jobs like faucet repair.
Other plumbing companies in town may charge by the hour, but we believe in saving our customers money and keeping things simple by charging per job. When you receive a quote from us, it is the exact price you will pay.
Oxnard Plumbing and Rooter Pros Promise to YOU!
When you call for emergency services or routine maintenance calls for water heater repair or replacement, we promise:
Fair pricing
Accurate quotes
Professional demeanor
Clean uniforms
100% customer satisfaction
24/7 service
Flexible scheduling
Same day scheduling