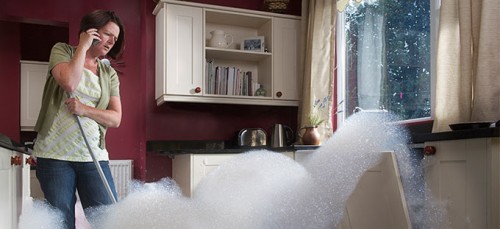 Are you looking for an emergency plumber in Oxnard that is highly recommended with a reputation for excellence and quality workmanship? Look no further than Oxnard Plumbing and Rooter Pros. For the last two decades, we have made it our number one goal to ensure that we are your premier 24-hour plumbing company in the greater Oxnard area. Our plumbing specialists take pride in offering unrivaled and superior emergency repair and replacement services to residential and commercial customers.  Are plumbing specialists are not only licensed, bonded, and insured, but they arrive at your home with a fully stocked truck ready to remedy the situation without delay.
How an Emergency Plumber in Oxnard Helps You
Our industry-certified plumbing specialists can help you with a full menu of services including leak detection. This is because we hire technicians that have gone through extensive training to be fully prepared to meet any plumbing situation they may face. While the type of emergency plumbing situations varies from customer to customer, the following is a list of common repairs and replacements our technicians frequently deal with:
Broken toilets
Leaky gas lines
Faucet repairs
Blocked drains
Clogged sewer lines
No problem is too complicated for our expert plumbers.
Your Satisfaction Matters to Your Oxnard Emergency Plumber
All of our plumbing specialists go out of their way to make certain you are completely satisfied with the job we did.  After a repair or installation service you are not completely satisfied with the service you received, let us know and we will do everything in our power to make it better for you. We don't want you to settle. We want you to be happy with the plumbing services you receive.  As your #1 emergency plumber in Oxnard, we never want you to regret hiring us to fix your plumbing system. Happy customers are repeat customers. At Oxnard Plumbing and Rooter Pros, we are interested in earning your trust and building long-term relationships.
During the last 20 years, we have provided uncompromised plumbing services to the residents of Oxnard. If you have a concern about your plumbing components, you don't have to wait until the morning to call for service. Our friendly and alert plumbing associates are available 24/7 to take your call. When you call Oxnard Plumbing and Rooter Pros, we will send a tech to your home right away to take care of the problem before it can cause you any more grief.