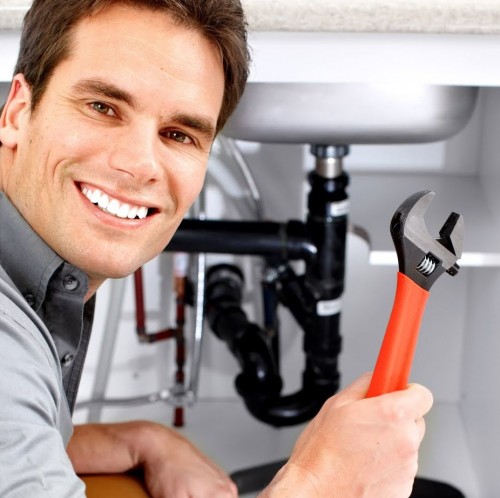 Were you awakened by the sound of rushing water? Has your business' restroom been out of order for days? It doesn't matter what the plumbing situation may be, no problem is too big or small for our team of plumbers at Oxnard Plumbing and Rooter Pros. We go all-out to effectively solve all of our customers' plumbing issues in a timely manner so they do not have to go without the comforts of modern day plumbing any longer than necessary.
Since first opening our doors over 20 years ago, we have delivered honest plumbing and rooter services to millions of residential and commercials customers. Our crew consists of industry-trained, competent, and proficient plumbers, who use state-of-the-art, up-to-date equipment, to guarantee every customer's job is finished properly the first time.
Residential Plumbing Services for Oxnard Homeowners
Don't let plumbing or water heater issues impose on your lifestyle. Instead, call Oxnard Plumbing and Rooter Pros for the following residential services:
•Water Heater Repairs and Installation: For over 20 years, we have repaired thousands of residential water heaters. In the case that your heater cannot be repaired, we can help you choose a new, high-efficiency water heater.
•Sump Pump Installation: A sump pump removes water from the home after it has collected in the sump basin. This is typically located in a home's basement. If the sump pump is broken or damaged, the water cannot be redirected away from the house. Our plumbing professionals can help you take control of the situation before it causes irreversible damage.
•Drain Cleaning Services: Clogged drains are common reasons homeowners call for a plumber in Oxnard. Many things can cause your drains to clog and we have the state-of-the-art tools to safely remove the clogs without damaging your piping system.
•Backflow Testing: When water backflows into your home it can create contamination and pollution. This is a situation that needs to be tested regularly so homeowners can rest easy knowing that their water is not contaminated by pollutants. Backflow testing is recommended at least once a year.
Commercial Plumbing and Water Heater Services
The expert plumbers at Oxnard Plumbing and Rooter Pros also provide the following types of commercial plumbing services:
•New Construction: Oxnard Plumbing and Rooter Pros can help you with the installation of plumbing and water heater installation for your commercial project. We offer high-efficiency systems that come with a 100% customer guarantee
•Rental Unit Plumbing Services: Landlords need a dependable, affordable plumber in Oxnard to be on call in the event of an emergency with one of their units.  No matter what the problem may be, our priority is keeping you and your tenants happy by providing expert plumbing and rooter service.
•Commercial Buildings: At Oxnard Plumbing and Rooter Pros, we realize how damaging plumbing difficulties can be for commercial property owners. To safeguard your business, you must have an emergency plumber in Oxnard available to makes any repairs to the plumbing system immediately. We are a 24-hour plumbing company that is ready to help you anytime a problem arises.
Let Oxnard Plumbing and Rooter Pros Solve Your Plumbing Issues
Don't try to take care of plumbing issues on your own. Not only could you damage the system, but you could jeopardize your own safety. Let our licensed, bonded, and insured plumbers assist you. We can resolve any plumbing, water heater, or sewer line issue for both residential and commercial clients. Our services are available 24/7 at reasonable prices that are unmatched in Oxnard and the surrounding communities.