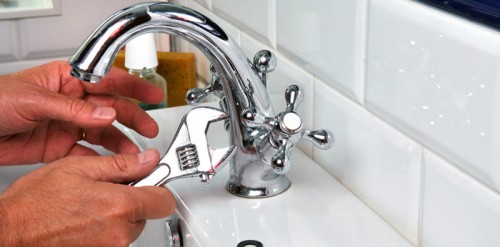 Home faucet repair may seem straightforward, but inexperienced homeowners who attempt to make minor repairs may find themselves in an uphill battle with their bathroom or kitchen sink. Cartridge, disk, and ball faucets can be tricky to maneuver. If you are not familiar with these types of faucets, you may end up damaging your brand new faucet.
At Oxnard Plumbing and Rooter Pros, we help homeowners decide between repairing and replacing their faucets on a daily basis.  Our team of local contractors not only has the professional knowledge and experience to make repairs, but when they pull up to your home they have the proper tools and parts in their vehicles to make repairs on the spot.
Why Should You Consider Kitchen and Bathroom Replacement?
Bathroom and kitchen faucet installation may be the better choice over repair services if the existing fixture is old and outdated. In most cases, it doesn't cost much more to install a new faucet on your bathroom sink than it does to make repairs. And, in many cases, it can even be the most cost effective choice.
When our customers choose to upgrade their sinks, bathtub, and shower with a new faucet, they are adding value to their home. A simple upgrade can instantly change the look of a room, making it go from drab to fab instantly.
Let Us Help You with Your Repair and Renovations
Whether you need immediate repairs or what to upgrade your home's look, give us a call. As the leading plumbing service in Oxnard, CA, you can trust our contractors to help you with all your plumbing needs including garbage disposal repairs, laundry rooms, water valve shut-off, faucet replacement, and even outside faucets issues. We're available for all your bathroom and kitchen faucet replacement or repair needs!