What to Do When You Need Emergency Drain Service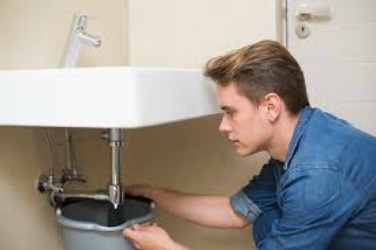 A clogged drain can certainly be a pain, especially if your shower is backed up or you can't flush the toilet. That annoyance can turn into frustration and panic when water is all over your floor. If you need emergency drain service, pick up that phone and call a 24 hour plumber. Don't wait! Waiting to get the repair service you need, will only make the problem worse.
Have You Heard of Hydro Jet Drain Cleaning?
One of the fastest and easiest way to clear an obstructed pipe is a technique called hydro-jetting. This method of clearing blockages uses a stream of high-pressured water to scour the inside of interior and exterior pipes. The jet is powerful enough to get rid of years of buildup and, because it doesn't use chemicals, your pipes aren't at risk of corrosion.
Homeowners throughout the Oxnard area depend on hydro jet drain cleaning to keep their plumbing system in top condition for less. This service is affordable and works great on all kinds of plumbing systems including commercial buildings.
We're Your 24 Hour Plumber for all Emergency Drain Service
From drain cleaning to drain repair and replacement, our licensed plumbers have the skills and tools to tackle any emergency plumbing repair you need.
Want to prevent emergency repairs? That's easy to do with preventive maintenance services. These services are designed to identify small problems that have the potential to turn into major problems and save you money. Of course, accidents can happen and even with every preventive measure in place it's still possible that a pipe may burst or a toilet overflows.
To learn more about all residential drain cleaning methods, give us a call and speak with a friendly Oxnard plumber!