Do you have a toilet in your home causing problems? Perhaps your guest bathroom runs constantly or your master bathroom toilet clogs frequently. When the toilets in your home stop working properly, you need expert toilet repair service performed by plumbers in Oxnard, California who have the skills and knowledge to offer practical solutions for fast repairs.
For fast and dependable toilet repair and installation service, call Oxnard Plumbing and Rooter Pros.
Signs You Need Toilet Repair
Some signs of malfunction are more obvious than others. For example, when your toilet is overflowing you know that something is wrong. But, what about when your toilet runs non-stop? Are you as convinced that you need toilet repair when the problem isn't quite as pressing?
Signs of a broken toilet include can include constant running, cracks, water leaking from around the base of the toilet, and foul odors coming from the toilet.
How Much Will Repairs Cost?
This is a real concern for our customers. The cost to repair a broken toilet depends on the nature of the problem. Replacing a broken flapper in the toilet tank to stop the commode from running non-stop is relatively inexpensive to fix. However, if you need extensive drain cleaning services or sewer line repairs to fix a clog, these services will naturally cost more.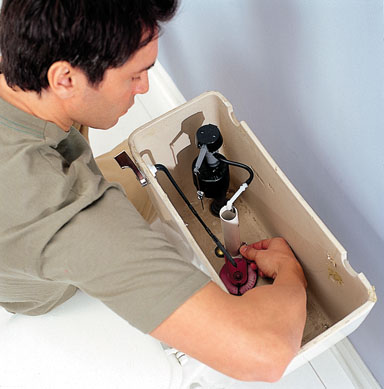 At Oxnard Plumbing and Rooter Pros, we've made a name for ourselves in the community as an affordable and friendly neighborhood plumber. Our toilet repair services in Oxnard, CA, are budget-friendly and always 100% guaranteed.
Call Us When You Need Toilet Replacement and Installation
One of the most common reasons for leaks and other toilet failures is incorrect installation. Removing an old toilet and replacing it with a new toilet seems relatively easy and straightforward. However, the process can be quite complicated and requires precision. Amateur installation can affect how your toilet operates and it can end up costing you more money if you need to hire a plumber to make adjustments.
Our plumbing services include toilet replacement and installation for all residents of Oxnard, California. When you schedule an appointment with one of our plumbing experts, he or she will help you choose a new toilet that has desirable features such as heated seats and automatic flushing as well as cost-saving features that are found with Energy-Star rated, low-flow models.
As a top-rated, residential plumbing company in Oxnard, California, we help thousands of homeowners address their toilet repair and replacement needs every year. With decades of combined experience, our plumbing contractors are the very best in the business and always willing to go the extra mile for their customers.
To learn more about drain cleaning services, clogged toilet repair, and other plumbing services, give us a call today!