3 Ways to Find the Best Emergency Plumber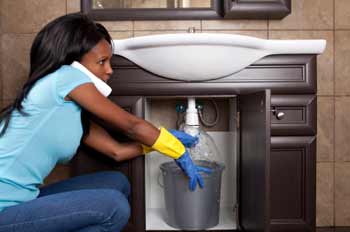 Plumbing emergencies can happen at any time of the day or night. While you may spend days or weeks planning a home remodeling job, scheduling a family vacation, or planning a holiday party, you don't have the same luxury of time when choosing an emergency plumber .
Emergency plumbing problems can cause water damage to your home and be a safety hazard for you and your family. That being said, you don't want to just choose any plumber because you're face with an unexpected situation. If you live in Oxnard, we can help you out. But, if you've stumbled upon this page by accident and you live in Ohio, well we can't really get to you today. What we can do is guide you to find a plumber in your area who will fix your plumbing emergency fast.
Here are 3 ways to find the best emergency plumber near you!
Choose a Plumber Who Gives Onsite Estimates
Be wary of companies that quote prices over the phone. In today's world, instant gratification is something we automatically expect. However, getting a price quote over the phone isn't always accurate and can end up costing more money in the long run. At Oxnard Plumbing and Rooter, we never give pricing over the phone because every situation is different and may warrant a different approach to repair.
Pick a Plumber Available 24/7
An emergency needs to be addressed right away. You don't have time to wait until morning for a plumber to arrive at your home when raw sewage is flooding your bathroom floor. A licensed plumbing service that has a crew of technicians available on demand is what you need.
Cheap Isn't Always Better
The problem with the cheapest plumbers is that you may not be getting quality work. Two months down the line you may find yourself in the same situation and need to pay more to fix a problem that should have already been corrected. At Oxnard Plumbing and Rooter, we pride ourselves on our unbeatable prices not because they're always the cheapest, but because their the best for the quality of work we perform.
If you have a plumbing emergency in Oxnard, give us a call and we'll get a plumber to you in 90 minutes or less – guaranteed!
Tags: emergency plumbing